Dear NYS PTA Members and Friends

,
PTA's mission is to be a relevant voice, a resource for families and communities and a strong advocate for conditions that ensure the well-being of every child. A significant purpose within that mission is to promote education and secure adequate laws for the care and protection of children and youth. In light of national events involving mass shootings, most recently the horrific events and loss of lives at the Sandy Hook Elementary School in Newtown, Connecticut we are compelled to speak out on behalf of those who are the intended beneficiaries our mission.
Historically, NYS PTA and National PTA have held strong positions on firearms: use, procurement and ownership, safety, storage, and discharge within school districts. We have also fought for mental health support and services that are equal to those of other medical conditions and for school and community-based mental health education and services. We've advocated for school safety policies that address violence by reducing/eliminating incidents of bullying and harassment and provide plans that ensure the safety of students and staff within our school buildings. Finally, we have worked to promote policies and practices that support non-violent conflict resolution and digital or electronic exposure to violence.
We respect our Constitutional protections. However, while we recognize these as core to our democratic principles, we must also acknowledge the world is extraordinarily different than when these protections were crafted. The Constitution is a living document -- with change, comes the challenge to adhere to our core principles yet provide the fundamental freedom and protections that the public, especially our children, has the right to expect. To this end, it is time to put our PTA positions to work and take a stand for the well-being of every child, for every adult – each has the right to feel safe whether in a movie theater, a place of worship or in their small, hometown grade school.

The Newtown tragedy seems rooted in a complex mix of circumstances, much of which we will never fully understand. PTA positions can form a basis for action to address these. Still, we cannot minimize the scope of the tragedy due to the access and use of firearms. As a constituent association of National PTA, we believe gun violence must decrease and restricting access to firearms is a necessary step to make our schools and communities safer. We must ask our state and federal legislators to take action to enact laws to restrict access to firearms and improve school safety.
PTA supports recommendations

in

policies and legislation t

hat

:
Reenact and expand bans on the sale and possession of military-style assault weapons

Ban non-sporting ammunition and large capacity magazines

Mandate licensing for purchase and periodic license renewal for ownership of a firearms
Require a mandatory

three-day

waiting period and background check to purchase a firearm, regardless of retail venue
Prohibit firearm purchase and possession by those convicted of spousal abuse and child abuse
Place mandatory restrictions on Internet firearms sales, including restrictions on materials used to make/modify guns
Mandate background checks for any firearm retailer and employees
Increase penalties for the transfer of firearms, including handguns and assault weapons, to juveniles for use in a crime
In the words of, Colin Goddard the Assistant Director of Federal Legislation at the Brady Campaign and a survivor of the Virginia Tech massacre: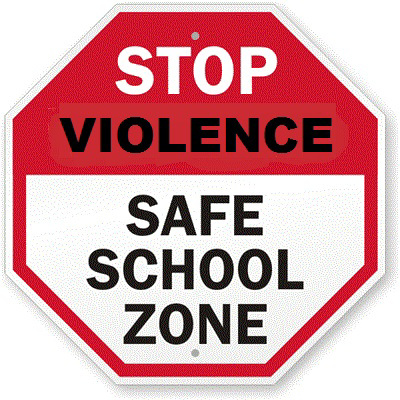 'We are better than this. We are better than a nation with mass shootings in movie theaters and schools and on our streets, ... Now it's time our elected officials show us they know it too because we want our streets to be safe, we want our classrooms to be safe, we want a safer nation for all of us, we deserve better than this, we are better than this.'
Add your voice to Colin's. Let's not only speak, let's act on behalf every child, every family. Please watch for and share PTA's "calls to action" to STOP VIOLENCE in our schools and communities. In doing so, we will work together to keep all citizens out of harm's way.
Thank you for your advocacy!